Ann F Stonehouse
Quiltmaker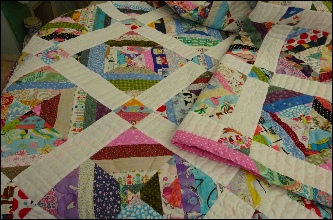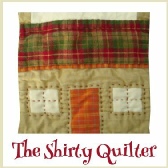 I am a quiltmaker and experienced
teacher of patchwork and quilting,
based in Hampshire. My quilts are usually
machine pieced and hand quilted, and I
like to recycle shirts and other garments wherever possible – you can see examples of my quilts, including the Shirty Quilts, on my Gallery pages.
If you'd like to see my work, check out the Upcoming Dates box, or book me for your quilt group – you'll find details on the Events and Workshops pages. I make quilts for fun but also for and with other people – you can find out more on the Commission a Quilt pages.
If you're hoping to buy a quilt right now, then check the Quilts for Sale page. Or if you want to make your own and are looking for inspiration and techniques, check out my design kits and postcards.